I'm really excited because this has been coming for a while, but I like to keep quiet about things until they actually happen, so I've been bouncing off the walls for the last month or so.
I was very flattered when Mimi Strong asked me if I'd like to be part of a romantic comedy anthology called LOL (Love Out Loud!). When I heard that one of my favorite authors, Julia Kent was also involved, I practically bit Mimi's arm off (sorry, Mimi).
I wrote a brand new story for the anthology. It's a romantic comedy in my usual style, so I think both fans of He Wanted Me Pregnant and Shipwrecked will enjoy it. It's all about Alice, a curvy, fiercely alternative Wall Street protester who handcuffs herself to a "suit" – gorgeous stockbroker Mason – as part of her effort to shut down the stock exchange. When the two are forced to spend the day together, at first there's nothing but friction…but friction can quickly turn into heat and, when these two get going….
It's a short story for me – 10,000 words. But along with my story you get twelve other stories from Mimi, Julia and a whole slew of bestselling romantic comedy authors. And the best part is, we've put the whole anthology on sale for just 99c- less than 8 cents per story! Grab it now! 🙂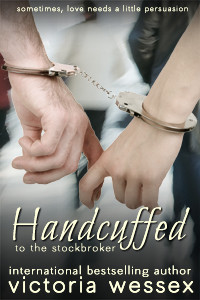 Handcuffed to the Stockbroker
10,000 words, female point of view, adults only
Curvy Wall Street protester Alice handcuffs herself to Mason, a "suit" who represents everything she hates. Forced to spend the day together, the friction between hot-headed Alice and cool, gorgeous Mason soon explodes.